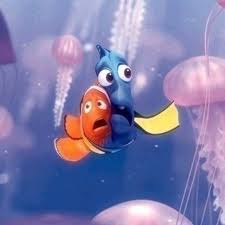 Not everyone can take a jarring, life changing occurrence, such as a traumatic brain injury, and turn it into something meaningful or positive.  Many feel as though their TBI is an ever present burden and scourge; emotionally and financially it's just a lot to bare.
As a result, the "journey" of a  TBI survivor is often the most painful experience of our lives; for too many of us, it is
hard to understand how a journey such as this can be confused with living.
Since a TBI journey doesn't really have a destination, and because its such hard work and can be so painful, there is a chance you're going to look at our "TBI Life" as an never ending ordeal.
What do I mean, there is no destination?
Well, there really is no "destination" in the sense that you arrive at a conclusion  where there is some finality; then  you put on your slippers and have a hot meal.
Let's look at the post-TBI life of a typical TBI Survivor:
Often, one of the first things we say or think after our TBI is, "When will I be  back to normal?"  That is what we think the destination at the end of our journey is, a return to "normalcy".  We have a word for that destination, we call that return to normalcy: recovery.
TBI survivors are trained to head for that big red, flashing neon sign out in the distance that says, recovery.  That, theoretically, is our destination. We don't know how far away that sign is, and we're not sure how long it will take for us to get there, but there it is off in the distance, and we're hellbent on parking our car beneath it after the long journey.
In  my own case, as well as for the vast majority of the TBI survivors, we will never reach a destination per se; that is, the train we are riding will never toot its horn and pull up to that "Recovery" stop at the end of the line where we are "fixed".
We will never return to the life we had.
For all practical purposes then, that "Recovery" train stop at the end of the line is merely a mirage in the TBI desert; an imaginary oasis  that appears in front of us, and fools us into believing we are safe as we trudge over the hot sand. That's the bad news.
We have to, first, deal with that little bit of news, and then look at how the fact that there is no "recovery" influences how we feel about, and approach our journey.
The first thing we realize  is that not having a destination means that our lives, post-TBI, must be about the journey.  It is up to each of us to find the stuff that makes our lives worthwhile as we travel, and treat the trip so that the way we live our lives has meaning. We must realize that everything we do along the way has meaning because what we do says something about the person we are and how we want others to think of us. That is what our life becomes.
Only once we accept this premise, and agree on the fact that we have no choice,  can we reach down in ourselves through all the pain, frustration and anger, to work on making our journey the best journey possible.
It can be very hard to make meaning out of a brain injury. It's hard to see how anything positive can come of it, or how it can enrich or add to your life. These are the type of observations that normally come with the passage of time, along with years full events and the perspective they bring.
Maybe we will never feel that way, or have that type of perspective about our life, but our obligation, as living, breathing beings, to give our best to making the most of our lives. This means approaching the trip as a precious, once-in-a-lifetime occasion, through which we grow as we experience those human interactions and emotions which make us better people, even as we fight through the hard times.
Choosing to "get" the most we can from our lives by opening our hearts and minds, despite the obstacles, means we've accepted the road we are on, and we look for the positives in our lives.  How you choose to view this time as you live your life is critical to living a fulfilled life after traumatic brain injury.
Thanks, Jeff