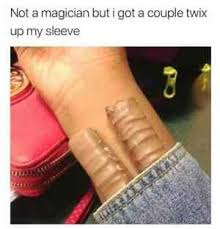 We love those uplifting, feel good stories about survivors who have battled adversity to create a life following brain injury; who have proven doctors and doubters wrong by raising themselves from the ashes.
These stories are good for the human spirit and good for the soul; handing us doses of confidence and inspiration by focusing on the best of our human qualities; demonstrating, for all of us, the possibilities in life.
However, there are TBI Survivors who find it difficult to relate to these feel good stories. These survivors are the "silent ones", who we don't often hear about because they don't make movies or write books or articles about these brain injured individuals who struggle to find a way out of the rut they are in; who can't get themselves to make meaningful  progress; who flounder and feel unsuccessful despite having the best intentions.
The battle back after brain injury is long, hard and frustrating. It takes an enormous amount of mental strength and fortitude, not only to bring yourself to the fight, but to stay in the battle day after day. There are many who desperately want to get better; who want to keep fighting after brain injury, but they get bogged down, unable to find the will to make it happen day after day.
What Do We Mean by Will?
The Free Dictionary defines Will as, "The mental faculty by which one deliberately chooses or decides upon a course of action."
The will to positively affect our lives is one of those things that, as human beings, we all like to think we should have. And it's not only us. Often, others expect us to be able to exercise our will with ease.  They say, "Just make up your mind and do it," or "Where there's a will, there's a way." 
There is no denying there can be value in these oversimplified sayings…for some people. However, in our messy lives, making "choices" and exercising our will is not always clear cut, especially when brain injury is involved.
There are those among us who are doing their best but find it hard to keep up the fight, who face hardship daily, and who want to shake their head and scream when people tell them to "Just do it", as if all we have to do is flip a switch and we can find the will .
As Yoda would say, "Easy, it is not."
Why/Why Not– Me?
My college roommate would ask me how I was able to do what I did after my brain injury: relearn how to walk and talk, go back to college, graduate and work, while he was unable to get off drugs. I didn't have an answer. I wish I had some answers for him or even some hints because he might still be alive.
Two of my roommates died too young. One kicked drugs. One didn't. Both had the desire and the want to get their lives straight, but only one had the will to follow through and complete the task. My other roommate couldn't find the will, and you know what?  It wasn't his fault. He didn't know where to look.
Where Do I Buy Some Will?
What makes it super complicated for us who have experienced a brain injury is that the ability to exercise our will can be compromised by some of the things that go hand in hand with brain injury; distractedness, short span of attention, depression, physical ailments, judgement issues, motivation, etc., and the situation can be made even tougher by financial or familial difficulty.
Finding the will to persevere can be elusive, but maybe we can find ways.
Understanding Your Will
Just wanting something doesn't guarantee we have the will to get it. If we try to understand that having the want is different from having the will, perhaps that will help us because then we can develop a better understanding of what it takes to actually find the will.
In order to begin to find the will we have to discover what drives us and what motivates us to accomplish things, and it is important to understand that this is a process. Why some of us are born with a personality that keeps us driving forward, always in action, is a mystery to me, and, for many of us, our will is not going to magically appear to lead us to the promised land. Our will may need to be manufactured and nurtured.
Manufacturing and maintaining our will starts with having the ability to look forward and seeing that the future can be better than the present. Then we must want that for ourselves so badly that the want blossoms into the will. We must see that there is some benefit that will come as a direct result of, not only, putting in the work now, but also continuing to do it day after day with little immediate reward. You almost have to relish the idea of taking baby steps and persevering with a goal in mind, and as difficult as it is, learn to accept and appreciate the exquisite slowness of your progress.
Having the will and exercising it is not glamorous or sexy: there are, most likely, no celebrations or public acclaim. This is just hard, lonely work, and in order to work that hard you have to accept and be comfortable with yourself and your situation.
The journey can be rocky. There may be times when you've had enough and you don't want to do the work anymore; it can all be so overwhelming and might even seem pointless. It is enough to make you want to stop, but remember, no one has the will all the time and there might be times when need to take a break. You need to be good to yourself. You are in it for the long haul.
That is what having the will is all about.