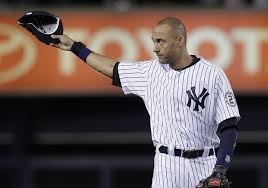 TBI survivors work hard. We have to.
TBI survivors toil away, not to get some great monetary reward or a medal, but simply to recapture what we have lost so we can live a fulfilled life. There are no shortcuts and nothing is given to us. Everything we get is earned.
Whether it's the endless days you spend in physical rehab learning how to walk, the time in cognitive rehab spent learning how to better process the things around you, or the hours you spend writing notes to yourself to help organize your life and keep track of things, life after brain injury is work…hard work.
We are taught that hard work gets us to the places we want to go. Whether that is measured by income, a promotion, a marriage that works, a new boat or a well-balanced family, that's how things are in our world; the good things need to be earned.
Our Reward
We cannot really measure what survivors earn for all our perseverance and hard work. No, TBI survivors are fighting a frustrating and thankless battle to simply be able to live our lives the way we had become accustomed. The blood, sweat and tears we TBI survivors put in as we fight this battle is all part of an effort to simply get back what we once used to have, and it never ends.  There is no finish line or pot of gold. There is no time when we can sit back and say, "I've done it and I'm done."
We are forever in the middle of a battle to live a normal, fulfilled life, and, because the battle never ends, we don't look at ourselves as being successful, even when great strides have been made.
We are so very hard on ourselves, and this is where things need to change.
This is where a good dose of self-awareness and the acknowledgement of what we have done and what we have earned is needed. Often TBI survivors are unable to see or comprehend what we have gone through or what we have accomplished, partially because we're always measuring it against "what used to be".  We feel less than human and not deserving of things like friendship, love, success or even just feeling good.
Flip the Switch
TBI survivors have earned the right to be who they are. 
That's right. TBI survivors don't have to be who they use to be, and they don't have to fit somebody else's vision of who they should be, but TBI survivors have paid the price and have earned the right to just be who they are now.
This is difficult for many to hear just because they want so much from their lives, but all of you TBI survivors should know that you are great the way you are, and you shouldn't feel bad about who you are or beat yourself up for what you're not. This doesn't mean that you stop learning and growing, but it's ok to stop for a second, look at where you've come from and be happy about where you are now.
This is where all the survivors out there need to flip the switch; the switch needs to be flipped from beating yourself up and getting down on yourself, to accepting yourself, your situation, and adapting to a new world; because you have earned the right.
TBI survivors have earned the right to be at peace with their situation. Like I said, this doesn't mean we stop working hard and trying to improve our lives, but it does mean we are accepting of the fact that you can be who you are.
Life may not be the same as it once was but this doesn't mean we haven't accomplished something great and important. You need hear that and to let it in that you have earned the right to feel good about yourself and what you have accomplished. You have earned the right to disregard what others say when it is hurtful instead of letting it eat away and bother you. You have earned the right to measure success on your own terms.
You have earned the right to value and respect yourselves.
Restoring Your Humanity
By acknowledging yourself and your accomplishments, by letting in all that success you have had from the hard work you have done, you work to restore your humanity.  We can't forget that, first and foremost, we are all people working through our lives, just as anyone else would, and that just because our  circumstances might be different, it doesn't mean that we are any less deserving.
If other people don't acknowledge us, we just need to knowledge ourselves.
All of us want to be fulfilled and feel valued. Feeling valued starts with each of us understanding that you have earned the right to be valued for your accomplishments; not for what you weren't able to do because life  threw you a curveball, but for who you have become in the face of great odds.
Thanks, Jeff