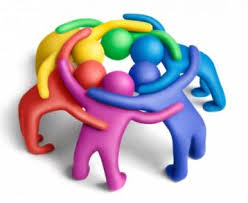 After my Brain injury I worked hard to get back the skills and abilities that I had lost, driven by the desire to get back to where I used to be. It was obvious to me that getting those fundamental skills back; walking, talking, tying my shoes, etc., would get me there.
However, after months and even years of failure, stuck in a depression and frustration, I saw this wasn't working.  There was something missing. I decided to look at my life after brain injury differently, and after much thinking about what was missing in my life, I was able to see a new way forward.
Even though I had worked like the dickens to get back what I could, I learned that just getting those skills and abilities back wasn't enough. I saw that the quality of my life depended not on the things I could do  or how well I could perform, but on who I was as a person.
I finally realized my main focus should be on once again feeling whole, finding my place in the world, and feeling like a human being.
The Need to Belong
The ability to feel whole and feel human is not tied to being able to do or accomplish things, but rather, it is directly related to the ability to belong and be a part of what's going on around you. Feeling as though we belong; to a community, a social group, a band of people, etc., validates our existence by adding meaning to our everyday activities.
When we feel as though we belong to a group of like-minded individuals, we are not so alone. We feel comfort and we live with a greater purpose, whether we belong to a club, group, or a family unit. Being part of a community makes you feel human and brings the best out in you. When you belong, you have a voice and you have a presence and are accepted for who and what you are.
This could be in any community that feels comfortable to you. A place that feels like home, that doesn't depend on you for what you can do or what you used to be able to do, but takes you on as a member because of who you are and how much you give of yourself.
But, as we all know, socialization and being part of the community is really difficult after brain injury. It does become easier after you realize it's not the getting that's matters, it's the giving.
The TBI Club
Whether we realize it or not, or we accept it or not, there is a de facto organization we all belong to, and this is the TBI Club. Although the TBI Club is something we would rather not have to belong to, we don't have a say in the matter; we are all members because we have experienced some sort of brain injury.
Our ultimate goal is for the TBI Club to be an in interim club; a place where we can go where there are like-minded people, and where we feel loved and accepted as we adjust and adapt to our new lives. We can practice being human and we get a sense of community and camaraderie from the TBI Club by mingling with other people who "get us" because they have been through a similar experience. Practicing to be human in this way can serve us well in the outside world.
We can engage in communicating with other members of the club; being able to vent, share stories, information, heartbreaks and triumphs. By giving ourselves to other members in the community we heal ourselves. By doing for others we learn about ourselves and we feel good about our ability to affect others lives. Perhaps most importantly, we learn we all have something to give.
We all want to make a difference, and it is important to give to and receive from others in the club in order to build our confidence and feelings of usefulness. It is up to us to teach those who are members and those who are not members about brain injury, and to become an example to others by living our lives the best we can.
As members of both the TBI club and the human race, it is up to us to develop a purpose for our lives so we can understand who we are as people and define our place in the world. Only by focusing on the giving to others can we find our place in the world, define our purpose and have that purpose serve as a reason for getting out of bed everyday, as we move forward to a place where our lives are not only about ourselves.
Thanks for reading, Jeff