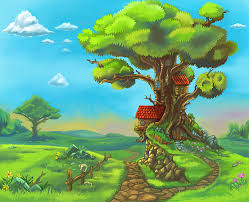 Once upon a time, many years ago, before there were MRI machines and little was known about head trauma…a young man was out with some friends on a summer vacation. He had just finished his best academic year and was looking forward to the fall semester when he was scheduled to study abroad.
On this particular calm summer night he was out listening to some friends playing guitar.
On the way home, the silence  of the Maine woods was shattered when the car he was driving was hit broadside by another vehicle.
For 30 days he was out cold. His family was told he had experienced a head injury, but they didn't really know what that meant, and surely didn't know what to expect when, and if, he regained consciousness.
When the young man finally did wake up, there was a lot of celebrating. "He is up!!  Yea!!!"  The excitement of the moment wiped away the pain and uncertainty of the last month. He was finally awake, and everyone hoped that his head injury could be put in the past and the future would be bright.
The Beginnings
The young man  spent the first week or so in a daze. Gradually, as he tried to get his wits about him it became clear that life was now different.
First off, there was this confusing term people kept using: head injury. He was unable to get his mind around the phrase. Of course, he knew his head was injured; he had been in a coma, but how was it injured? What was wrong with it? Can somebody please tell me what's wrong with me, besides everything?
If someone asked what had happened and he responded by telling them he had a head injury, he just felt stupid. He felt like he was saying, "Something is messed up in my head, man, but I can't tell you what it is."
So much was wrong and he couldn't explain anything.
Life Resumes
The young man decided that if no one could tell him what was wrong with him, he would just assume that nothing was wrong; that everything wrong with him must be in his imagination, even though he knew deep down it wasn't. By doing this, he felt he would develop his mental powers so he could overcome his head injury by sheer will.
Well, the young man struggled and graduated from college, got married and had children, and even though he tried to resume his life by relying on his mental powers, there were things that were not right; such as his forgetfulness, unexplained frustration, raging in those PTSD moments, confusion and the inability to process information.
These things, although frustrating and clearly a sign of deeper issues, were accepted as everyday occurrences by the young man. He didn't give them a thought and pushed forward with his life, or tried to.
The young man decided it might help if he acted as though his brain injury was in the past; as if by saying he was over and done with it, he really would be. When talking to other people he was very careful to say, "I had a brain injury," as though he was saying that he had once had one but he was all healed now.
By hook or by crook, he was going to put the whole damn thing behind him.
After 25 years of attempting to use his mental powers to right the ship, he saw that things weren't getting any better and he sought outside help.  He saw a neurologist for the first time since his injury.
What's In A Name?
This is when he was introduced to the phrase brain injury, and his education began. Simply changing the name of what was wrong with him helped by making him feel more settled. "Ah," he thought, "It's my brain and not just my head." He thought of all the things his brain controlled, and how the term brain injury made much more sense.
He was given his first MRI, and actually saw the damage. "So," he thought, "this brain injury isn't in my head after all," and he began to think of new ways to deal with it, of integrating it into his life instead of denying it. Of course, he had never really denied its existence, he just felt he should be able to overcome it by shear will.
Most importantly, the young man saw that his brain injury was a living, breathing thing, almost like it was something alive inside his body, and, rather than deny it, he would have to learn to adapt to it better than he had in the past.
However, before he could adapt to it he would have to accept it. That brain injury was always going to be there. It was part of him and it was up to him to develop a working relationship with it so that he can move on with his life grow into the human being he always thought he could be.
Once he realized these important facts the young man was able to live in the same body with his brain injury, and to live happily ever after.
Thanks for  reading, Jeff