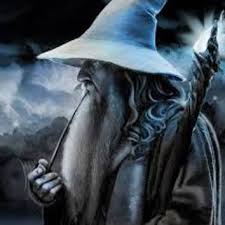 Several months after my TBI, when the shock of waking up after a month   in a coma had started to dissolve into the realization that things were going to be really different, I began the slow task of sorting my life out.
There were so many issues; I was unable to process conversations quickly, I felt stiff and unemotional, and I was too accepting of the things happening around me. Others thought I was passive and disinterested, but it was simply my inability to respond that made me seem that way. I was having trouble making connections to people and things around me and, as happens to many of us survivors, felt extremely isolated.
Life seemed to be whizzing by and I couldn't keep up.
Even with all this stuff going on, there was something positive lurking that I couldn't see. Only later, when I looked back, could I understand what had been going on.
Opportunity  Born
You see,  my brain injury had stripped me of my past and made my present very confusing and non-productive, but I gained something very unexpected: a strength born of a crazy kind of freedom.
The freedom I felt was the result of calamity. This new freedom had come about precisely because so much had been stripped away from me, making me like new, presenting me with new opportunities.  It was the freedom of starting over. Of being someone new.
Within a week of regaining consciousness I was given my first opportunity to start over when I was asked to make a "real life" decision; a decision which defined me and my approach to life after Brain Injury. Was I going to attempt to recapture the past or forge into the unknown to create a future?
The choice
My college had elected me to receive an academic award for the previous school year, and they wanted to know if I was going to accept my award at a ceremony.
How ludicrous that question seemed to me as I lay in my hospital bed, unable to sit up by myself or cut my food. I knew the answer without even stopping to think.  The "new me" was not accepting an award for the "old me"; because that person who had done really well in school and had won that award was someone else.
I didn't know anything about what lay in front of me, but I knew in my heart that it was time to move on.
The distinction I made between the old me and the new me was the first step I took towards beginning a new life.  I wasn't the one who earned that award and I was not going to accept it for the person who did.
And this was not just about the award, or the college. This was going to be how I would live my life after my Brain Injury. I gave a very clear sign I was not going to get stuck in the past, and was instead going to find a way to move forward and live a life I would create.
At that moment I felt a new kind of strength, and feeling this strength was a very different feeling for me, one I never knew I was capable of. It was so unusual, I didn't really know what it was I was feeling. To me, it was just a "decision".
I'll be the first to admit that because of the shyness and insecurities I had before I experienced a TBI, I had been much more of a follower than a leader. But now, this experience, this Traumatic Brain Injury, represented an opportunity for me to become a leader by example; by the way I chose to live my life.
I chose to be fearless. I had nothing to lose and everything to gain by choosing to be fearless and enthusiastic, as open to new things and new ideas as I could be, and, most importantly: I wouldn't quit.
We don't need no stinking permission
Rather than being on the shy and scared side, as I was before my brain injury, I was going to stand my ground when I believed in something; be more outspoken and strong in my beliefs. At times I was wrong, but I gave myself the freedom to not beat myself up and to move on with no regrets.
In a weird kind of way, my traumatic brain injury gave me permission to explore and grow and become whatever I wanted.  In the past, I had been a big "permission" type of man, always wanting someone to say it was okay for me to do something or be something.
I realized after my TBI that I could be strong and outspoken, and  I could do it because I was being me. I would be someone who set a course and stood up for his beliefs, because, in my heart, I felt they were right. I saw that setting that course and being myself would allow me to be successful as I moved past my TBI to a new life.
We all have that strength, buried somewhere inside us. We  just need to figure out how to access it.
Thanks, Jeff